Yes, that travel insurance is always a good idea…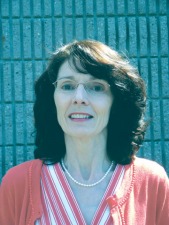 March may seem a bit early to think about travel planning, but I had two good reasons to start exploring this topic early: a press release from the website TravelInsurance.com, and a personal experience with a much-anticipated trip that the flu cancelled.
I'm certain I'm not the only reader who has had plans disrupted by illness this winter – the season has been particularly hard on everyone across the country, as T.V. news reports have reminded us on a daily basis – but the experience brought home the need to think through all parts of your vacation plans.
Shortly after we had to pull out of the trip – which in our case was an award from my husband's company – the release about the importance of trip insurance landed in my inbox.
In hindsight, I really wished I had seen the notice earlier, as neither my husband nor I had considered looking into the cancellation policy that was offered as part of the trip award package.
We'd traveled on trips like the one that was planned before – albeit it had been a few years – and had never had a problem, so the thought of having to cancel never crossed our minds. Then six days before we were supposed to leave our teenaged son came down with what I thought was a virus – that actually was the flu. Twenty-four hours later, we were down with the same symptoms. We'd all had this year's flu shot, so our cases were mild, but my husband and I were still too ill to pack and fly, so 24 hours before our flight, we pulled out.
Because we hadn't taken cancellation insurance for this type of trip – though we always have for cruises – we had no recourse. We'll never make that mistake with any type of trip again.
So readers, learn from my experience and make certain you dot you i's and cross your t's on all your travel plans. As TravelInsurance.com pointed out, this type of attention is especially important if you are on Medicare and plan to travel out of the country, where health-related issues aren't covered.
And researching the different ways to protect your travel investment are easy. As Sandra Marsian of AAA relates in this month's feature story, you can find information –and pricing – on the types of travel insurance policies that are available online at www.AAA.com. Your travel agent – at AAA or your favorite travel planning partner – can also help you search for the insurance that's right for you.
Thanks for reading,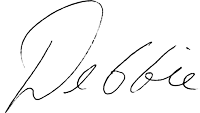 Debbie Gardner