What's so great about Valentine's Day?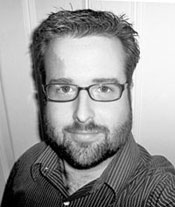 Some folks would point out that Feb. 14 is a "greeting card" holiday, promoted in the modern age to sell little pieces of paper sanctioned by Hallmark. There's some truth to that. The U.S. Greeting Card Association estimates that nearly 200 million valentines are sent each year between adults in America. When you include the valentine-exchange cards made in school activities the figure goes up to about 1 billion. Still others might point out that it's named for Christian martyrs killed during persecutions or missions to Africa. And then there's that whole Valentine's Day massacre thing. These are not exactly the images I like to associate with a loving holiday. To read more about the history of this day, see Peggy Melanson's guest column on page 19. For married men, it's one of those days that buying chocolates and flowers is the norm rather than anything special. Extra credit here is kind of limited. For those who are single, male or female, Feb. 14 can also be a difficult day-a reminder of unrequited or unfulfilled love. Apparently, some jokingly refer to it as "Singles Awareness Day." Sometimes I wonder who really benefits from Valentine's Day. There's plenty of anti-consumerist sentiment going against it, and some people do object to a forced observation of love. But it's usually at this point that I remember there are many types of love: romantic "hearts and flowers" amorousness, familial love, a close friendship, and the bond that binds two soul mates. If you've ever experienced any of those types of love, then at least you're in the ballgame. Sure, it's not a grand slam, but even a bunt is respectable. If you've had all of them, perhaps all rolled into one blissful match, then you should certainly count your blessings. However, if you've struck out at the game of love entirely, so to speak, then check out the remedies provided by PRIME herbal expert Jonathan Evans on page 12. Aphrodisiacs abound, and it's not just chocolate anymore. Couples seeking a romantic retreat? We feature the sights and sounds of "Vegas, baby" in our travel section this month, located on page 9. It should give you the inside scoop on the hottest new trends in that hot resort city. Anyone looking to stay closer to home this winter would be remiss if they didn't attend the Valentine's Day performance Feb. 12 at the uNi Coffeehouse. For more information, see our PRIME dining and entertainment section, pages 14-15. Finally, I'd like to add that this is a special day for myself and my wife Kelly. I proposed to her on Valentine's Day a few short years ago in a small Italian restaurant in Newport, Rhode Island. We had the place to ourselves, and probably startled the waiter a bit when he came back to the table to see me on bended knee. I'm just glad she said "yes." I guess you could say I'm not just in the ballgame. I hit one out of the park that day. Until next time, Mike Briotta, PRIME Editor
mikeb@thereminder.com
.