What's your best memory of visiting Bright Nights?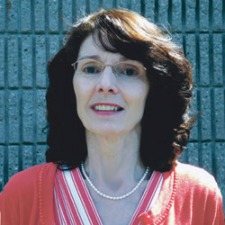 What's your favorite memory of Bright Nights? Did you visit the first year it opened? Remember bringing the kids for their first trip through the magical display of lights that winds through Springfield's Forest Park? Did that first trip with the grandkid's leave a special memory? How about the time you had three – maybe four – generations all in one car for the annual trip through the lights?
These are the kinds of memories Judy Matt and her Spirit of Springfield colleagues have collected and curated into a new Bright Nights book – "A Treasured Tradition" – to commemorate 25 years of what's become a holiday must-visit for so many – a phenomenon that's grown into an event that's drawn more than 6,000 visitors from across the city, and the country, to date!
As for me, my favorite Bright Nights memory is taking our son, Evan, to Bright Nights when he was three. My brother-in-law, Bill, was a driver for Peter Pan Bus Lines at the time, and we had the opportunity to take part in a family event sponsored by his company, riding through the display on Peter Pan's red, double-decker bus.
I remember holding Evan so he could see out the window (we sat on the lower level of the bus, right behind his uncle, of course!), and the look of pure joy and excitement on his face as he took in the many colored light displays as we moved slowly through the park. It was a magical time for us as fairly new parents, and probably my best trip ever through Bright Nights. Seeing it through the eyes of a child just made the experience so much more magical!
The Boar's Head – another holiday tradition
I've never attended the annual Boar's Head Festival, which takes place at Trinity United Methodist Church on Sumner Avenue in Springfield each January, but living in the city, I've driven past the church on pageant nights many times. I remember seeing the camels being led up the stone steps into the sanctuary, and the lines of so many performers ready to take their places in the grand spectacle.
I had the opportunity to interview Trinity's Musical Director Becky Isaacson about the Festival – now in its 37th year – for this December's issue of Prime. Learning about the scope of the production – which recreates a 15th century English Village's preparations for, and celebration of, the Epiphany, amazed me! With 200 performers – and animals – this production surely is a way to extend the holiday spirit into the month of January. If you haven't had the opportunity to see this event – as I have not so far – this might be the year to put it on your calendar. I know I am.
And I'd be remiss if I didn't take a moment to wish you a very Happy Holiday season from all of us here at Prime. What we do here every month, we do for you. Thank you for reading!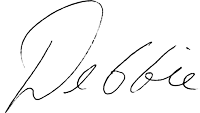 Debbie Gardner
debbieg@thereminder.com