Thank you, Ms. Moreno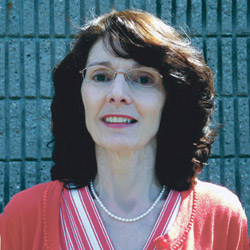 This has been an exciting issue to put together for Prime, not only did I have the opportunity to interview the incomparable Ms. Rita Moreno by phone for this month's feature story, but Prime was offered the opportunity to bring copies of this edition to the Bay Path Women's Leadership Conference, where Moreno is this year's closing keynote speaker.
She was an amazing interview – one I truly wished could have lasted longer than it did – because there was so much more I would have liked to ask her.
We did talk about a wide breadth of topics – what keeps her doing the talks like the one for Bay Path, what she hopes to share with the audience, how she feels about being so sought-after at 87, her hopes for her Netflix series – Norman Lear's Cuban-family reboot of the 1970s sitcom "One Day at a Time," the remake of "West Side Story" (the film that won her an Oscar for Best Supporting Actress in 1962), and her charity work.
And I was very disappointed to learn, after our interview, that "One Day at a time" was not picked up by Netfilx for a fourth season. I know Moreno was truly enjoying her role as the outrageous Cuban grandmother in the series, and even "Hamilton" creator Lin-Manuel Miranda took to social media, releasing a video he shot with Moreno the weekend after the announcement, urging Netfilx to reconsider cancelling the show.
Moreno herself released this statement on her social media feeds:
"I am grieving for the terrible loss of my beloved character, Lydia, on 'One Day at aTime.' A glorious confection/creation put together by Gloria Calderone Kellet and Mike Royce thanks to the brilliance of Norman Lear and his extraordinary partner, Brent Miller who thought of it all in the first place.
"I'm not entirely sure how I'll manage without the ability to exercise that manic, theatrical side of me that's been loitering on the edges of my life for years looking for a home.
"I am so sad at the loss of mi familia and, of course, 'esneider.'
Adiós Lydia, Adiós Lupita, Adiós Alex and Elena, Adiós Dr. Berkowitz.
Rita, Diva Retired for now..."
Like so many others who discovered this wonderful comedy, I hope Moreno and her "familia" are not retired for long.
Thank you to the RMDA
With this issue, Prime celebrates 12 years of working with the Retirement Marketing Directors Association of Western Massachusetts (RMDA) to bring our readers information about retirement living options in the Valley. We appreciate this partnership, and the benefit it is to Prime's readers.
Thanks, as always, for reading,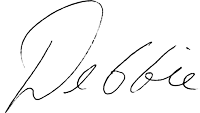 Debbie Gardner
debbieg@thereminder.com