Strictly Ballroom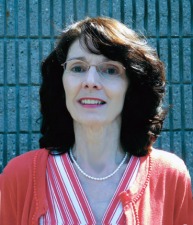 I had a lot of fun researching the "alternative" Valentine's Day gift suggestions for our "Beyond Flowers" feature story in this month's issue. One of the nicest parts of that research was the opportunity to meet the dancing couple – Patty LaCroix and Don Moreau – who grace our cover.
I caught up with them at Ballroom Fever Dance Center in Enfield, Connecticut, where I stood on the sidelines while they warmed up, danced their best routine and, when asked, posed while my photographer, George Skovera tried to capture just the right image.
It isn't always easy to be a photography subject, and I know George asked Patty – who has been a ballroom dancer for six years – and Don – who's been dancing for 15 years – to maintain certain positions for a bit longer than they were accustomed to. I truly appreciate their flexibility with the photography process – their coming dressed up for a dance and even overcoming a broken shoe strap on Patty's part – to help me create what I think is a terrific cover.
Oh, and when it comes to choosing dancing lessons as a potential Valentine's Day gift, Don was emphatic that he felt it could be a winner. "When I talk to guys and I tell them I ballroom dance, you can see they think it's pretty cool," he told PRIME. "Do it. Give it a try!"

We've got another contest!
If last month's retirement book giveaway wasn't your cup of tea, PRIME has another opportunity for readers to win a prize on us again in February. This month, we'll be giving away five pairs of tickets to the 2 p.m. performance of the 11th annual "Big Broadcast" – featuring the Mount Holyoke College Big Band, Jazz, Vocal and Chamber Jazz Ensembles – on March 6. Turn to page 18 for all the details on the performance, page 15 for the entry form.
Good luck!
Thanks for reading,
Debbie Gardner
debbieg@thereminder.com