Redefining Retirement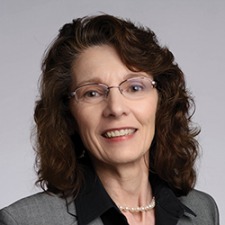 Welcome to September!
If you've picked up this issue of Prime at our second annual Prime Living Senior Expo at the MGM Casino, I hope you enjoyed the show! I was very impressed with the breadth of exhibitors who wanted to share their information with attendees at this year's event and I hope you came away with plenty of information and inspiration.
By the way, planning for next year's Prime Living Senior Expo was already underway before we closed our doors for this year's event. We'll see you at MGM on Sept. 8, 2024!
If you didn't get the opportunity to attend the show, please check out the exhibitor's listing – and the advertising for those exhibitors – in this issue. We've set September's Prime up to be like a virtual visit to the show for readers who couldn't make it downtown. And ... if you patronize any of the advertisers you see this month, please let them know you saw their ad in Prime.
The Prime Living Senior Expo was all about finding ways to make the most of your life now – and one of the big "now's" as we age is how we are going to approach retirement.
That's been a big question around Reminder Publishing of late, as several members of our sales and management staff have chosen ways to approach that decision over the past year or so. My longtime managing editor and former Prime columnist, G. Michael Dobbs, retired from the big chair last fall – but has kept his hand in as a freelance writer. If you read any of our weekly newspapers you'll see his opinion columns still appearing on a regular basis. If you are a regular reader of our Springfield and Agawam editions, you'll also find his reporting on pertinent issues in those papers.
Two from our Sales Department chose a different path this past July. Kim Barba, who was our East Longmeadow classified advertising salesperson for many years, chose retirement to move closer to her growing grandchildren. Another salesperson, Victoria Owen, chose to give up the on-the-road life of advertising sales for some quieter time. Our offices already seem different without their presence.
And we have one more big retirement happening in our Reminder family – our longtime sales manager, Barbara Perry. Barb has a different plan for her next act, one she's letting me share with readers in this month's feature story.
Barb and her husband Steve are moving to Spain for their retirement.
"We're not the kind to sit around at home," Barb explained to me as we talked about the years-long plan to make the big jump across the pond this fall. Both she and Steve love to travel, she shared, and after multiple trips to Spain, found a little town they fell in love with.
But becoming an expatriate – or expat for short – involves a lot more than falling in love with a location.
You can read about their journey to a new adventure starting on page 8.
All this talk about retirement got us at Prime thinking about what the word really means today. So, we reached out to the Massachusetts Chapter of AARP to get some insight on retirement in the 21st century. State Chapter President Mike Festa shared his take on how the changing world is affecting the concept of "retirement" – and answers some basic questions – in this month's Three Big Questions on page 28.
September means the annual fair and festival season is in full swing, and you'll find several mentioned in this month's calendar. Don't miss the opening day deal on tickets to the Big E – everyone pays the kid's price of $12 on Sept. 15 – that's less than the senior discount! Whatever you do this month, make the most of it. And as always, thanks for reading,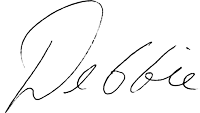 Debbie Gardner
dgardner@thereminder.com