Please, keep the comments coming!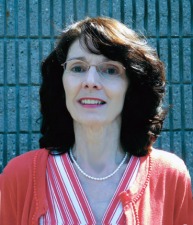 It's month three of PRIME's new format, and I want to thank all of you who continue to contact me with comments – both positive and negative – about our revamped look.
Yes, I read every handwritten note, every email and listen to every voicemail message. I take your suggestions seriously, and share them with the entire PRIME production team.
Please, keep the comments coming!
I'm also going to offer an apology to those of you who groan when you see classic cars on our Dining & Entertainment page once again this month.
Blame me.
I love cars.
Not today's sleek, modern models that are energy-efficient, or hybrid, environmentally friendly or boast high-tech stuff. (Though the Mini-Cooper is kind of cute).
I mean cars – lead sleds, muscle machines, heavy Chevys – and the kinds of rides that were part of the famed Rapid Transit System (if you grew up in the 1960s, you know what I'm talking about).
So, when the opportunity presented itself to indulge that love by visiting a local car cruise or two for a story, well, it was more than I could pass up.
I got the idea back in early May, when I first spotted the Agawam cruise at Sacred Heart Church in Feeding Hills on the way to the supermarket. My husband John and I (he's a bigger car fan than I am) drove by for a couple of weeks, and then it was more than we could stand. I grabbed our family camera and we stopped one night to drool over the machines. I started chatting with Allan Curran, and the next thing I know, I was planning a story about all the places in the Valley you can get up close and personal with a V-8 – or even a V-12 – on a warm summer night.
Maybe I'll see you there one of these evenings.

Looking for a column?
You may find some favorites missing in our print edition this month. If you're looking for Gary Kaye's Tech column, Victor Aquista's integrative medicine piece, our Six Things You Need to Know, or wonder who answered July's Three Questions,
you'll find these columns on our website at www.primeontheweb.com.
Thanks for reading,
Debbie Gardner
debbieg@thereminder.com