More news this month!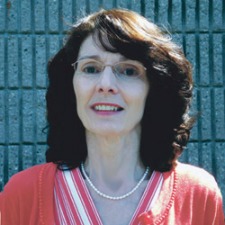 Wow, this is one of the biggest issues of Prime I've edited in quite a while! The nice thing about having some extra room is the opportunity to bring you some additional news and stories I think will be of interest this month.
For example, in addition to our monthly column on finances and estate planning by columnist Atty. Gina Barry, please check out the evaluation of the effects of the proposed Cost of Living Adjustment to Social Security (due out this month) from the Senior Citizens League. It's got some food for thought, both for retirees and the family members who care about them.
You'll find that article on page 6 in this issue.
The extra space means there was also room to give you a heads-up on some educational opportunities that will be coming up in October. From a chance to get caught up on how to use the latest tech to a discussion about environmental concerns, to a class on estate planning offered at Holyoke Community College and the ongoing assistive technology seminars offered at the Forbes Library in Northampton, there's plenty of places to connect with like-minded students and keep learning this month.
And, if you like your politics with a side of funny, I hope you'll get the chance to check out the one-night-only performance by the Capitol Steps at Northampton's Academy of Music on Oct. 18. You'll find all the details – and an interview with one of the show's writers – on page 26.
I've worked with Linda and Geoffrey Post to help showcase their Paradise City Arts Festival in the pages of Prime over the years, but it was a privilege to talk with them about how it all began 25 years ago. Find out how a dream – and the desire for a change – transformed the aging Three County Fairgrounds into the home of one of the premiere fine arts and crafts festivals in the country. You'll also see some examples of the works of artists who will be exhibiting at this fall's show over the Columbus Day weekend in the pages of this month's feature. Look for the art – and the story – beginning on page 12.
I'd be remiss if I didn't mention the information in this issue provided by retirement, assisted living and continuing care facilities in our area that you'll find in this issue. Whether you're considering a move for yourself, or looking for information to help an elder find a place that better fits his or her lifestyle needs at this stage of life, I hope you'll consult those pages. And if you contact them for more information, please let them know you saw their advertisement in Prime.
As always, thanks for reading this month,
Debbie Gardner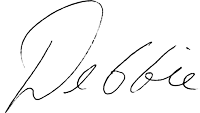 debbieg@thereminder.com