Making a difference, one family at a time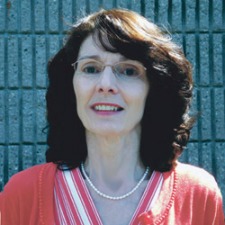 The turn of the calendar to November always makes me think about family. Holidays such as Veteran's Day – my dad, father-in-law and two cousins all served in branches of the military during World War II and the Vietnam era respectively – and the prospect of everyone gathering around the table for Thanksgiving – always makes me realize how fortunate I am to have this rich family heritage and a wealth of people I can rely on in times of trouble.
But not all of us are so lucky in life, a fact the women at the center of this month's feature story on the local non-profit, Christina's House, so readily recognized. Homeless women, especially those with children, often have few resources and programs they can turn to for help to get their lives back together and hopefully, provide a better future for their children.
Linda Mumblo, founder of Christina's House, not only recognized this need, she was moved to do something about it. When she discovered the lack of local services available to these families in distress, Mumblo told Prime she felt "the Lord placed on my heart that I really need to do this."
Mumblo was no stranger to helping those in need – the career nurse
had already served on eight medical mission trips to Honduras with World Gospel Outreach and was co-founder of the New Hope Community Health Clinic, which served more than 1,000 of the area's underinsured over 10 years leading up to the enactment of the Affordable Care Act.
But this mission was different. It involved starting from scratch, with no church supplying space and employer lending equipment, as in the health clinic, or infrastructure in place as there was with the outreach missions. This meant fundraising for an idea before there was a physical presence, developing a viable program to meet a the requirement of a non-profit organization, negotiating zoning laws, finding a property and then getting
the property ready for habitation, recruiting volunteers and then screening families to get the program up and running.
With her daughter-in-law Shannon Mumblo at her side – first as her right-hand fundraiser and now in the role of Executive Director for the house – and a dedicated board of directors to help her turn an idea into a reality – Linda Mumblo has shown us all that once again, one person can make a difference in their community.
Oh, and she didn't start working on Christina's House until she was 63.
What's your retirement plan?
Do you see a need? Have a solution that you're making happen? I'd love to hear about it. Drop me a line at Prime Editor, 280 North Main Street, East Longmeadow, MA., 01028, or email me at debbieg@thereminder.com.
Thanks for reading,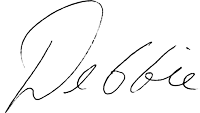 Debbie Gardner
debbieg@thereminder.com