Love Those Mondays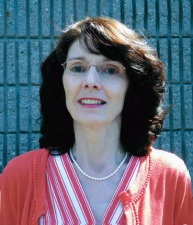 I have a love-hate relationship with my Facebook feed on Monday mornings. I love seeing all the photos of what friends and families did over the weekend, but also find myself too easily swayed by the "I hate Monday"- type comments I occasionally get from some less-than-sunny posters.
Recently though, a Facebook friend's inspirational post changed my entire attitude toward what sometimes can be the roughest morning of the week in our house (I still have a teenager at home!).
The post read "I love Mondays: 1. A fresh start. 2. The chance to set a new tone for the week– "and the definition I loved best" –3. A great day to be alive."
Sometimes I think we all forget the simple gift of another day, and another chance to make a fresh start. I'm grateful to my friend for the reminder.
In fact, I printed out that message, and I'm posting it on our fridge at home. If you'd like a copy, shoot me an email.
Speaking of fresh starts, how close are you to retirement? A few years away? Already there? Made it a lifestyle?
Whether you're on the cusp of that major life event, or have already settled into it, I've got a book for you. Published in December 2015, "Happy Retirement: the Psychology of Reinvention" is one of the most complete, easy to read books on the subject that has come across my desk, and believe me, in the many years I've been editing this publication, I've seen plenty of so–called guides.
Chapters cover work and life – at every age – planning for the big change, how to adjust to a new life rhythm, how to live well, and of course, charting a reinvention for this new stage of life. Published by DK – you know, those people who make the books on animals and civilizations and such that your grandkids love – this book will give you the info you need in a concise, no-nonsense way.
I've got a copy available for one lucky reader this month! Click here and enter our contest for your chance to win!