Looking forward to a bit of normal…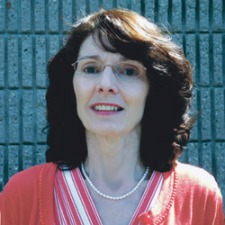 I've had the pleasure of listening to a concert at
Tanglewood on a warm summer evening, and watching a play in the Tina Packer Playhouse at Shakespeare & Company. Those are two of the memories I cherished last summer, when the coronavirus pandemic brought a sudden halt to so many of life's pleasures – including the summer arts scene in the Berkshires.
Like so many others, I don't think I'll ever take the opportunity to do those types of things for granted ever again.
Those fond memories led me to reach out to Tanglewood and Shakespeare & Company, as well as The Mount - Edith Wharton's iconic Berkshire summer cottage - and Jacob's Pillow for this month's issue to learn how these stalwarts of Berkshire's summer arts scene were preparing to emerge from a year of pandemic-fueled closures.
I can confidently say they are ready to welcome patrons back from, as Shakespeare & Company's Artistic Director Allyn Burrows put it, the "dark days" with a slate of programming – both live and online.
When I learned that Christopher Lloyd was slated to appear in Shakespeare & Company's production of "King Lear," I was also hoping for an interview.
Alas, that was not in the cards. I did however, get the back story on how Lloyd came to appear in the Berkshires, in the inaugural production at the company's new open-air amphitheater, the Spruce Theater. Here's the story, as told to me by the Burrows:
"I was asked to bring a bunch of Shakespeare scenes to a fundraiser - for Lapham's Quarterly," Burrows said of the event that took place several years ago. "Louis Lapham, [founder of the nonprofit Quarterly] used to be the editor of Harpers [Bazaar] and he happens to be Christoper Lloyd's cousin. He asked 'Do you want Christopher to do something?'" and Burrows said he accepted. "He did an absolutely fabulous [job with] the chorus from 'Henry the Fifth,'" Burrows said. After that chance encounter, Burrows asked Lloyd "if he was ever interested in doing something [with us]...he said 'King Lear' was his dream role [and] it was a done deal."
The actual logistics took two and a half years to iron out, Burrows noted, and then the production, which was supposed to be a chamber piece in the Tina Parker Playhouse, was scuttled by COVID-19. But Lloyd is back this year, preparing, Burrows said, for a "monumental role" that has him playing Lear in a new outdoor space, at the mercy of the elements. "He's a very committed actor and he wants to serve the role - it's the role of a lifetime," Burrows shared. What a way to welcome back summer in the Berkshires! If you can't make it to see "Lear" in person, it will be livestreamed. Online tickets: $25.
However you choose to spend your summer, enjoy! Thanks for reading,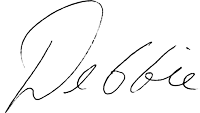 Debbie Gardner