Keeping his hand in
I think sometimes our passions come full circle, calling us back when we reach a certain point in our lives.
That seems to be the story for former Major League pitcher Mike Trombley, who this month begins his first season mentoring the young men coming to Western Mass. to play for the Valley Blue Sox, our local affiliate member of the New England Collegiate Baseball League.
Trombley – who now operates a successful financial advisor business in Wilbraham – has stood where these young men will be standing this summer, and gone where many hope to be going after college. He played for the Falmouth Commodores – a respected team in the Cape Cod Collegiate League – in the 1980s, and was tapped by the Twins during the Amateur Draft in 1989, spending 11 of his 14 Major League seasons as a relief pitcher with the team.
And he's got plenty to share – if, he said, they want to listen. He'll be willing to talk about the importance of finishing your degree because there is life after baseball –"To put all your eggs in one basket isn't smart, there's nothing wrong with putting your eggs in two baskets," Trombley said – and how to deal with the highs and lows of a sports career. But most of all, he wants to remind them to take the time to enjoy playing the game he has always loved.
As Trombley chatted with Prime about his time in the "show" and his experiences helping out with his son's Little League teams when the family returned to Wilbraham, he seemed troubled by how much youth sports have become a serious business. "I think we have lost sight of what sports should be – fun – not just a career path," Trombley said. "I look back at when my son [now a college junior and star ballplayer] was 10 – can you imagine ever getting mad at a 10-year-old because he couldn't field a ball?"
As for this summer, he said he'll be there as much or as little as the players want him – not as a coach, but as a sounding board, listening ear, and advisor. "I'm not going to step on toes," Trombley said. "I just want to get back to giving back to baseball in Western Mass."
We hope to see you at Thrive after 55!
Sen. Eric Lesser will be hosting his annual "Thrive After 55" event this month on June 21 from 10 a.m. to 2 p.m. in the Field House at Springfield College, located at 263 Alden St. in Springfield, MA. He expects more than 75 exhibitors, will be raffling off more than 100 prizes, hosting a number of relevant seminars and will provide a boxed lunch for all registered attendees. Prime will be there, and we hope you will stop by and say hello – we love
connecting with our readers! If you haven't already done so – register at SenatorLesser.com/Thrive by June 16.
Thanks, as always, for reading,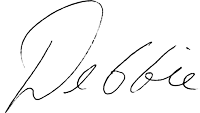 Debbie Gardner
debbieg@thereminder.com