Happy Anniversary to Us!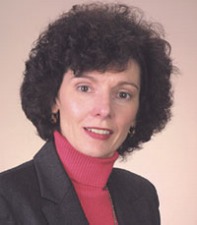 With this issue, PRIME celebrates 14 continuous years of bringing timely news, interesting events and useful information to Boomer and Mature readers in the Pioneer Valley. From humble beginnings as an outgrowth of the senior pages of our parent publication, The Reminder of East Longmeadow (which, by the way, will be celebrating 44 years of publication itself this year!), our original publication, Prime Times, has reinvented itself over the years in an effort to continue to serve the needs of our readers. When I joined Reminder Publications as the editor of the now-defunct Connecticut edition of Prime Times 11 years ago, the emphasis of the publication was on news and events that would appeal to readers who were active in their local senior centers. This issue of PRIME, with its feature story on former Olympian, two-time cancer survivor and career-changing mid-life dad Scott Hamilton is a far cry from the kind of features we ran when our paper began. As we've learned from myriad reports by agencies such as MetLife's Institute on Aging and the NIH, today's PRIME readers are more physically active, more tech savvy, more involved in their own financial planning, their own health decisions, more well-travelled . and thanks to the aging of the Boomer generation (the oldest of whom begin turning 60 this year), they are reinventing the meaning of the term "aging." Mid-life parenthood, career change or lifestyle change anyone? It's been an exciting 14 years as we've followed the changes in America's approach to growing older, and we at PRIME are looking forward to bringing you, our readers more years of the news you need to make the most of your PRIME time of life!
A personal thank you
to all the readers and columnists who stopped me on the street, left messages on my office voice mail, and sent cards and messages following the death of my dad, Clayton Fuller, from ALS in August. Your kindness, thoughtfulness and support meant more to me and my family than you can know.
Speaking of ALS, October is the month the ALS Association sponsors its Walks to D'Feat ALS at over 100 locations across the country.
Though there are no walks scheduled in the Springfield area, anyone interested in supporting the walks to help raise funds for this organization can visit http://www.alsa.org/walk. My family can't attend this year, but we will be participating as virtual walkers in the New Britain walk on Oct. 7. Look for our virtual team on the roster! Debbie Gardner PRIME Editor dgardner@reminderpublications.com