3 BIG Questions: Mary-Anne Schelb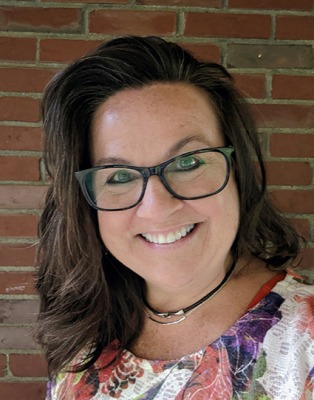 Downsizing - a condo or retirement living?
By Debbie Gardner
dgardner@thereminder.com
As the Director of Business Development for JGS Lifecare and Ruth's House Assisted Living, Mary-Anne Schelb has seen many people wrestle with decisions over where to live next after downsizing.
Prime asked her to share her insights on what points to consider when weighing your options. Here's what she said:
Q: With a still hot real estate market, elder homeowners may be contemplating downsizing. What factors should they weigh when deciding a condo/apartment or retirement community?
This is of course the million-dollar question everyone wants to know the answer to. Hopefully this information may make the decision-making process easier. One of the first thing you need to consider is how many times are you planning on moving before you are settled into retirement? Moving is hard for anyone, never mind as we get older. Think - less is better.
Ask yourself some honest questions: Do you require any assistance? Can you see yourself needing assistance in the near future? Assistance comes in all shapes and sizes. Housekeeping, laundry, home maintenance/upkeep and even bill paying. Simple for some, yet a struggle for others. As far as condos go, great for no yard work, but you are still responsible for interior upkeep, insurance, as well as your meal preparation, housekeeping, laundry, etc. A retirement community will take these worries off your mind.
Another question to ask yourself is - Are you able to still drive? If not, a community where you have transportation offered will be key.
Are you feeling isolated? This is a big issue faced by elders that can affect their overall health and well-being. A smaller home and/or condo won't necessarily address this like a retirement community will. A retirement community is just that, a community - of support services, programs and activities that foster resident engagement and socialization. An easy place to make new friends.
Q: If the choice becomes a retirement community, how can individuals determine what facility might be the best fit?
Now, speaking of retirement community… would it be a better fit and if so, which one? There are so many choices. I always look at what types of services they offer, and of course, the cost. Some retirement communities have a hefty buy in, but, there are a few that do not. Always look for hidden fees. Be sure to ask what the monthly fee covers, and what will be billed a-la-carte or over and above what you are being quoted. Try to get as much included in the "base" price as possible. If they are offering a "special", when and for what will the normal pricing look like? Unfortunately, not all retirement communities are created equal. Tell them you don't want any surprises! Are you an individual going into the community or a couple? If you are a couple, your care requirements may differ from your loved one and being on a campus of care may be beneficial since you can still stay close together. Whereas if you move to an independent living, your spouse may need to move to assisted living, or need nursing home care even in another town. A campus of care will have everything you need in one place, with transportation to visit your loved.
Q: What are some of the other factors – culture, activities, even fee structure – that individuals contemplating retirement community living should consider?
You are not looking for the Ritz, (or maybe you are ??) but bottom line you will need clean, comfortable, with the care you require. Tour different places – pay attention to the staff, do they look happy? Are they polite to you when you walk by? Authentically polite? Or staged polite? That matters and you know you can tell the difference. You don't want to be "sold" anything. This is where you will be living… How do you feel when you walk in? Can you picture yourself there? What about the other residents? Are they smiling? Do they look happy? Do they look like they are relaxed or having fun? Do they look bored? Are your family or friends close by so they can visit? What is the cost? Do they have a spend down option? What does the menu look like? Do they have snacks throughout the day? What are the activities? Field trips? Outings? Is there a religious component you require? Is there a rehab on the campus or nearby if you should need one? Are there age-in-place options? Pharmacy delivery? Assistance with medications- SAMM is self-administered medication management (or reminders) but if a community also offers LMA – that is limited medication administration, this will allow you to age in place better. Is there a monitoring device for residents? Do they have a physician on site?
A great way to try one of these on for size is to see if they offer a respite stay. Maybe 30-60 days for you to mix and mingle with the other residents, try the food, see if you enjoy the other residents, do they have a healthy and engaging activity schedule they keep? Bottom line… can you see yourself living happily there?
The decision may be difficult to begin thinking about, but the sooner you begin, the better off you will be. You want to play an active role in choosing. Otherwise, if you are waiting until an unfortunate event happens, that places you in a rehab and then you are told you can no longer live at home alone, you will be limited to where there are openings, not where you want to be, but what is available. And what is available is not always where you want to be. Most places that are worth living at will stay pretty full. You may get lucky to see they have an apartment available, but maybe it is the wrong size, or view. And, if a community has a lot of openings, you need to ask why?
If you would like to download a worksheet with the above information on it, please visit https://jgslifecare.org/senior-living/worksheet