Join us on August 28th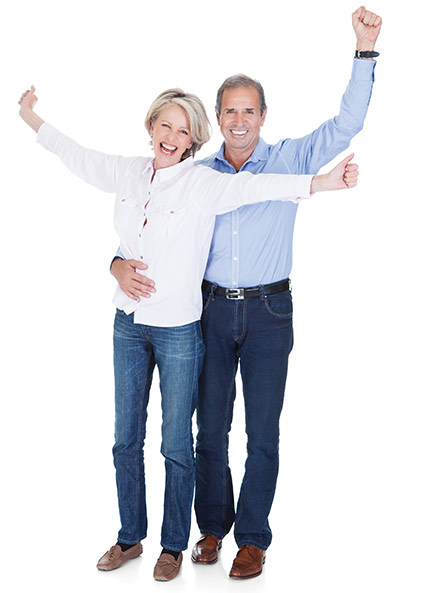 Prime hosts its first-ever Expo!
Prime is hosting its first-ever event, and we're hoping all our readers will attend!
This one-day experience, called the Prime Living Senior Expo, is slated for the second-floor Aria Ballroom at the MGM Casino 1 MGM Way in downtown Springfield on Aug. 28. The hours are 10 a.m. to 4 p.m. Parking, of course, is free. Prime's sister company, The Republican, is coordinating the Prime Living Senior Expo for 2022.
"We are excited to host an event that connects people with resources in the community aimed at enriching the lives of those ages 55 and older," said Gretchen Halasi-Kun, director of human resources and business development for The Republican. "We have a great selection of exhibitors who are looking forward to answering questions and sharing about their offerings. It should be a fantastic event!
Come for The Information
Why spend some of your Sunday with us? We've curated a selection of providers ready and willing to help you find answers to help your live your best life now. Here's just some of the great information that will be at your fingertips:
Time for some home improvements? We've got info on bath upgrades, gutter retrofits, safety modifications, roofing and window replacements, even a chance to win a window and door replacement for your home!
Maybe you're thinking about changing your living arrangements? We'll have representatives from several local senior living communities on hand to talk about the retirement lifestyle their community offers, and what steps you need to take to plan your move when you're ready.
If aging in place is more your plan, the Prime Living Senior Expo is the place to check out some of the services available to help you maintain your independence – from light housekeeping and transportation help to daily living assistance and live-in companionship. Information on other living-at-home aids, such as hearing assistance, captioned telephones and medical supply services will also be joining the Prime Living Senior Expo.
If you're thinking about changing your healthcare plan during the upcoming Medicare Open Enrollment period, need help with estate planning or are concerned about financial planning and your retirement income in these uncertain times, there will be representatives from the health, legal and financial fields on hand at the Expo.
But that isn't the only kind of information you'll find waiting for you at the Prime Living Senior Expo.
AARP Massachusetts will be joining us. Stop by their booth to learn about the programs they have available – from job help searches to driving refreshers that can help you get a discount on your insurance. And don't forget to ask about the AARP Membership discount plans that offer savings on travel, shopping, dining, entertainment and more.
The Massachusetts Senior Games is looking for a few more athletes! From walking, to pickleball, to pistol shooting and pool, there's a sport for almost every elder athlete, and a competition you can enter. Get the inside scoop on the year's remaining competitions, the next round of national senior games and how you can go for the gold with the Massachusetts Senior Games.
Hoping for a fall getaway? We'll have a travel specialist on hand with information on planning your next memorable trip, and folks from Cape May, New Jersey, with enticing facts on the six beach communities hoping you'll plan a visit with them this fall!
Stay for The Fun!
What's an expo without a little entertainment, and participation? Join us for these special events:
Morning stretch with Lynn
Get your exercise done for the day with this gentle standing yoga stretch segment, led by Lynn McCarthy, longtime yoga and aerobics instructor with the West Springfield Park & Recreation Department.
The Cameo Club sings for you
Join the talented ladies of the Cameo Club – all past contestants in the Ms. Senior Massachusetts Pageant – as they perform selections from their most recent show.
Look for a story in your Reminder Publishing weekly community newspaper closer to the event for information on more activities and exhibitors.
To get your free advance tickets to the Prime Living Senior Expo visit primelifeexpo.com.
Stop By These Exhibitors During Your Visit to The Prime Living Senior Expo:
AARP
AARP is a non-partizan organization that empowers Americans 50 years of age and older to choose how they age.
Agawam Medical Supply
Agawam Medical Supply is your local resource for all types of durable medical equipment - everything from bathroom safety equipment to hospital beds, crutches, walkers, wheelchairs, and complex rehab equipment. We also stock incontinent supplies, bracing, wound supplies and compression stockings.
Allstate
The Maxine Bernstein Allstate agency provides our friends and neighbors with insurance and financial services to help them protect what is most important to them. We offer "Good Hands" protection to our community.
Arbors/Ivy/Integra Health
Arbors/Ivy/Integra Health offers independent living, assisted living, memory care, respite and homecare for your specific needs.
Bath Fitter
Bath Fitter is the perfect solution to remodeling your bathtub or tub-to-shower. Our unique seamless walls are easy to clean. With over 30 years of experience, we offer a lifetime warranty.
Bacon Wilson, P.C.
Founded in 1895, Bacon Wilson, P.C. is a full-service firm. From five locations -Springfield, Amherst, Hadley, Northampton, and Westfield - Bacon Wilson represents clients throughout Western Massachusetts and Northern Connecticut with comprehensive legal services.
Cape May County Dept. of Tourism
Come visit, relax, enjoy and experience the beauty and the splendor of Cape May County. The County consists of six beach communities on the southern most tip of New Jersey. Cape May County is steeped in history and offers the finest in beaches, boardwalks, farm to table dining, camping, fishing, boating, birding and more than 20 wineries, breweries and distilleries for your exploration and sampling. Hope to see you soon.
Captel Outreach
CapTel captioned telephone shows word-for-word captions of everything a caller says over the phone. Like captions on TV - for your phone. Helps people with hearing loss enjoy phone conversations confident they'll catch every word.
CareOne
CareOne is widely recognized as an innovator in the post-acute care industry with an unwavering commitment to achieving excellence in healthcare services for those we have the privilege to serve. Our centers offer the highest standards of care in a warm welcoming environment.
CareOne at Redstone and CareOne at Northampton are leading providers of post-acute and long-term care services providing quality rehabilitative programs to maximize wellness and independence. Our services include post-acute specialty clinical programs, palliative care, hospice and long-term care.
Christopher Heights Assisted Living
Christopher Heights of Belchertown and of Northampton assisted living communities offer residents a supportive and vibrant lifestyle that promotes their individuality, independence, and wellness. We offer lifestyle choices in a dignified home-like setting with private apartments.
Earmasters
EarMasters finds hearing solutions to fit your unique lifestyle, offering personalized hearing care including diagnostic evaluations, education and rehabilitation tools. We offer the best value on hearing aid technology in central and Western Massachusetts. Helping people hear for 36 years!
Florence Hearing Health Care
Florence Hearing Health Care's mission is better living through better hearing! Our experienced audiologists are ready to help you her better. Call us today to schedule an appointment.
FNS Travel Group
FNS Travel Group are river cruise specialists and Bespoke Travel designers. We're passionate about traveling well and about creating authentic, seamless, memorable adventures for you. We're also passionate about details, relationships, and crafting the best possible itinerary for your next trip.
Hampden Hearing Center
The doctors of audiology at Hampden Hearing Center provide hearing testing, hearing aid sales and service, and related products to adults in Western Mass. and Northern CT. For the finest hearing care, visit Hampden Hearing Center in East Longmeadow.
Health New England
Based in Springfield, MA, Health New England is a not-for-profit health plan serving members in Massachusetts and Connecticut. A wholly owned subsidiary of Baystate Health, Health New England offers a range of health care plans in the commercial, Medicaid and Medicare markets.
Home Helpers
Home Helpers offers non-medical home care, 24/7, seven days per week, with rapid response. One hour to live-in care: CNAs, PCAs, and HHAs, personal care, med-reminders, meal prep, laundry, light housekeeping and transportation. Specialties include dementia, Parkinson's and COPD care. Fully insured and bonded. Long term care insurance and veterans' benefits accepted.
JGS Lifecare
JGS Lifecare is a leading health care system serving elders, as well as multiple generations and families of all faiths with support and service. What started as a stand-alone home for the aged in 1912 has grown into a campus of care, including long-term care, short-term rehabilitation services, adult day health program, and home care and hospice services.
LeafFilter Gutter Protection
Protect your home with LeafFilter, a comprehensive gutter guard system that guarantees clog free gutters. Visit the LeafFilter booth and sign up for a FREE gutter inspection and estimate. You can also call 1-800-290-6106 or visit www.LeafFilter.com to find out why LeafFilter is Gutter Protection Perfection!
Long Home Products
Long Home Products is a 77-year-old home improvement company offering custom safe walk-in tubs and showers as well as roofing and windows.
Massachusetts Senior Games
The Massachusetts Senior Games is a non-profit 501(c)3 volunteer organization formed in 1991 at Springfield College to promote health and fitness through competitive athletic events and educational programs for adults 40 years of age and older.
Mercy Life of MA
Mercy LIFE of MA is a program of all-inclusive care for the elderly (PACE), coordinated care and support designed to help seniors live safely at home, aging in place where they are most comfortable.
MHA Inc.
MHA (Mental Health Associates, Inc.) is a local non-profit that helps people live their best life. We provide access to therapies for emotional health and wellness; services for substance use recovery, developmental disabilities and acquired brain injury; services for housing and residential programming and more.
New York Life
We are insurance and financial professionals who work with individuals and companies; we help people plan for their retirements along with making sure that loved ones are taken care of when the inevitable happens.
Nonotuck Resource Associates
Nonotuck offers shared living, adult family care, and personalized day services for people with disabilities. Each of our services is dedicated to our mission of providing people with disabilities a choice, a voice and the opportunity to live authentic lives.
O'Connell Senior Living
Appleton Corporation, owners of O'Conneli Senior Living, and Springfield Pharmacy work to provide their residents and customers outstanding customer service whether it be providing housing, prescriptions or vaccination clinics. Experienced, innovative professionals dedicated to responsible community involvement and the highest standards of ethics and integrity.
Renewal by Andersen
Renewal by Anderson offers full-service replacement of windows and doors for home remodeling.
Rescom Exteriors, Inc
Rescom Exteriors will be offering a $36,000 sweepstakes entry for replacement windows and doors.
River Mills Assisted Living at Chicopee Falls
River Mills Assisted Living is a beautiful, assisted living and memory care community with large, bright, modern apartments. Senior and family-focused living where your loved ones create and enjoy a fun-filled life. Our seniors are friendly and welcoming and love time with peers from their own generation.
Springfield Symphony Orchestra
The Springfield Symphony Orchestra is the largest Massachusetts symphony outside of Boston. It consists of over 80 professional musicians from the NE region of the United States and Canada and hosts many performances in a given season – as both the full orchestra and in ensemble formats.
Teed Capital Management
Teed Capital Management is a full-service financial planning company located in Springfield, MA.
VA Central Western Mass
VA Central Western Massachusetts Healthcare system provides veteran's care and benefits from their six locations in Berkshire, Hampden, Hampshire and Worcester counties.
Valley Opportunity Council
The Valley Opportunity Council, Inc. is dedicated to eliminating poverty by providing the opportunity for our low- and moderate-income neighbors, families and friends in the greater Hampden County area to achieve greater independence and a higher quality of life.
Visiting Angels Senior Home Care
Visiting Angels is a non-medical senior home care agency that allows people to maintain independence in their daily routines and familiar surroundings. Our family of caregivers provides peace of mind for you and your loved ones.