'Homefront'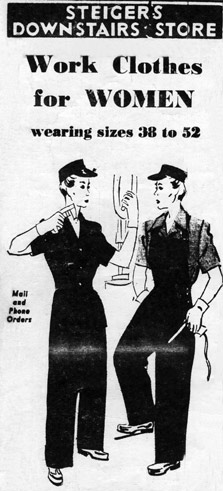 America has pulled together to overcome challenges before
Editor's Note: Many longtime Prime readers may remember when Jane
O'Donoghue was a regular columnist for our publication, often writing about life in Springfield during her youth.
Mrs. O'Donoghue approached me in June with a desire to write a column about another time when America faced a challenge that called upon its people to pull together to defeat an enemy to our way of life - World War II
I'm grateful to her for reminding us all how resilient Americans can be when we choose to face an enemy with grit and resolve.
It's also a very poignant column for our August issue, as we remember the 75th Anniversary of VJ Day - Victory Over Japan - and the final end to World War II - this Aug. 15.
Many thanks, Mrs. O'Donoghue, for illuminating how every person's contribution is important if you want to defeat an enemy.
By Jane O'Donoghue
Special to Prime
On Sunday, December 7, 1941, our lives changed forever. President Roosevelt's radio address informed us we were at war with the Japanese. I was 13 years old, the second of six living with our widowed mother. Frightened, we battered her with questions about what it all meant. She, like many others replied with assurances and prayer.
Overnight the country accepted the challenge of war, as men, young and old signed up for active duty. Factories retooled into wartime manufacturing, working around the clock. Full time work became available for men and women.
Efforts to supply the troops with uniforms made many items scarce. Silk and nylon were needed for parachutes. Leather boots for servicemen meant shoe rationing for the public. Any metal was recycled for tanks, trucks, ships, submarines, and planes. Cars required special stickers to buy gasoline, most reserved for workers traveling from a distance, or taking passengers every day.
In March of '42 my mother learned of a course for women to be held nights at Springfield Trade School. She was accepted and learned the operation of many factory machines and studied
from textbooks. Classes meant five nights a week from 11PM to 7AM for five weeks. At the completion of 200 hours, she was hired as a machinist at The Springfield Armory, working side-by-side with the men, at the women's pay, or course. The work was hard, 10 hours daily for six days a week, yet she was proud to be part of the war effort.
At work, my mother wore a one piece coverall made of durable fabric, safety shoes, and a hairnet to keep stray hairs from catching on machinery. Most women in factories wore slacks for ease. Skirts and dresses shortened, seams a little narrower, and cuffs eliminated to save fabric. Nylons disappeared from the stores, and in desperation, a new product, called "Gay Deceiver" was really liquid makeup for legs. A penciled seam finished the illusion. Shoes made the ration list too and two pair a year was the average allowed.
At home, kids dug in too. We collected scrap metal, saved foil wrappers from our gum, took empty tin cans, removed the tops and flattened for scrap. Mothers saved cooking fats and we took
that to the butcher. This was a component for explosives. We wrote
letters to our cousins and their friends. Some even baked cookies and sent packages.
Many fund raisers, bond rallies cheering everyone on, was challenging. In May 1943 two staged monster bond rallies with published authors came to town. The theme "Buy a Bomber" One plane cost about $300,000. The students at Our Lady of the Rosary School in Springfield raised $4,000.00 and won the privilege to be the first to view the captured Japanese suicide submarine. Springfield citizens raised a total of $1,326,673.00, enough to buy 4 bombers.
While my mother worked at the Armory, my grandmother came to stay and help. She cooked, cleaned, shopped and was there. By then each had their ration stamp books and Gram did the meting out as she shopped. She was willing to stand in line when meat was available. She searched for coffee, butter, sugar, some good meat and whatever we needed. Baked beans made on Saturday was a given. Meat could be any cut or liver, fish, Spam, once a whole salmon. Another time a raccoon. That was a mistake. We complained but we coped.
Entertainment included songs and movies reflecting wartime especially with American good guys. They meant to encourage us about our sacrifices. At Riverside (now Six Flags) an employee developed a fuel and converted an old car carrier into a transmobile. This was a free ride from Downtown Springfield to Riverside Park in the evening. That was a boon for workers and visitors looking for fun. Soldiers came from Westover Air Base looking for some excitement and new friends.
When I turned 15, I went to work after school at Kresge's 5 & 10 on the lunch counter. Downtown was a busy place and we worked hard. Again food was limited, such as we spooned the sugar, and sherbet replaced ice cream sometimes. The next year I transferred to the Photo Booth and learned to take, and develop photos. A strip of four cost 25-cents. The counter was a favorite with many service men posing for pictures to send home, or swap with buddies, and maybe new girlfriends.
I was in my Junior year at Cathedral High School in 1945 and the Annual Minstrel Show was due for a four night gig at the Auditorium. On April 12th, President Roosevelt died. After one performance, the rest was canceled. We now had a new President, Harry S. Truman. On May 8th, VE Day was acknowledged as Germany surrendered. Celebrations happened everywhere.
On August 15th. We learned the Japanese surrendered. Church bells all over the city pealed continuously. Many stopped in church to offer thanks and then made their way Downtown. It was a wild evening with people filled with joy and thanks. I did have a chance to join the celebration. Truly a night to remember. Seventy-five years ago.