After VJ Day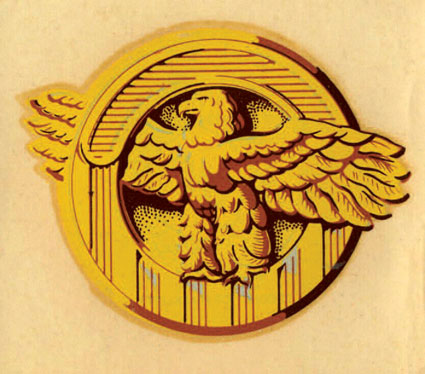 America had to adjust to a new normal as the war ended
Editor's Note: Longtime columnist Jane O'Donoghue came to me again with the offer to write a follow-up to last month's "Homefront" column, this time looking at the changes in America – and Springfield in particular - after VJ Day.
Like now, it was a period of great upheaval, adjustment and change, causing many families – including hers – to learn how to adapt to a new normal.
Even though it was a joyous time, there were still many stresses and challenges brought about by the changes – situations we have all become accustomed to as we continue to deal with the coronavirus pandemic.
Once again, I appreciate Mrs. O'Donoghue sharing her memories. It gives us all perspective – and hope – as we see our society transforming once again today.
By Jane O'Donoghue
Special to Prime
On Aug. 15, 1945, sirens and church bells filled the air as more than 100,000 people thronged downtown Springfield in joyous celebration to mark the end of World War II.
The blackout curtains came down and the lights came on again. Families anxiously awaited the return of servicemen and women, from war fronts around the world.
On Aug. 17, factories ceased manufacturing war materials and massive lay-offs occurred. Businesses had to retool for peacetime production. Locally, The Springfield Armory canceled all war orders. American Bosch, Westinghouse and others followed suit. Overnight the U.S. Employment Office was swamped with applications for unemployment benefits of more than 12,400.
My mother was among the 3,300 who lost their jobs at the Springfield Armory. Fortunately her foreman found work for her at Standard Electric Time Co. She was one of the lucky ones.
Car owners again took a ride for pleasure, as gasoline was available without rationing. Bus service returned to a regular schedule and the longer waits ceased. Goods previously rationed or unavailable trickled into stores and canny shoppers found them. From my part time job at S.S. Kresge's I heard rumors of nylons or fabrics on sale at Forbes or Steiger's and learned lines formed there immediately.
During the war, housing was tight as factory workers rented many living spaces locally. Young military brides returned home to save money on rent. Crowded homes and apartments was the norm. Out of town workers, returning to their homes, left some space. The two-family, bank-owned house we lived in for 15 years was sold to two returning military brothers and their brides. This meant my mother and her six children had to find another place to live. After much hunting, a family friend offered a third floor tenement and we moved down the street from our former home.
Many of the women who worked in shops, factories, and other essential jobs – with a sense of patriotism – returned to their homes and were happy to be there. Others found a new freedom of independence, financially rewarding way of life with employment.
President Truman announced the draft for young men aged 26 years or older stopped immediately, with millions of Army men due to be released in 12 to 18 months.
In late August, I turned 17 and in September I returned to Cathedral High School for my senior year. Many new faces joined us. Boys who left school for the service were back to finish their studies. Others found they needed to make up credits and take additional courses. The promises in the GI Bill made the dream of college a reality and they wanted it.
I continued to work after school at the 5 & 10, where we witnessed fewer uniformed airmen from Westover as they also were returning to civilian life. What we did see occasionally was veterans wearing casual pants, and uniform shirts with a new insignia patch. The design featured an encircled golden eagle. These were jokingly referred to as "The Ruptured Duck". The true meaning signified that the veteran was honorably discharged from military service. Small groups met at the lunch counter for coffee and often came to talk to us at the photo booth and pass the time. They were in the "52-20 Club" and part of the GI Bill. This gave each discharged servicemen a bonus of $1,000, to be accessed in a lump sum, or $20 for 52 weeks. Many needed the time to relax, find their way again, contemplate the future.
My cousin Buddy was in the U.S. Navy plying the South Pacific waters in wartime. In his homesickness, once he asked me to send him some sand from Hungry Hill, just to imagine solid ground. When he was discharged, he joined the American Legion. One of their activities was dances for the men at Leeds Veterans Hospital. There patients received care and treatment for the horrors of war, mentally and physically. Groups of girls volunteered and bused to the dances. We wore gowns and danced for an evening. It was rewarding to see we gave some happiness to the men and sad to know their difficulties.
My senior year flew by with the prom, the annual Cathedral Minstrel, final exams and graduation at the auditorium. After a summer of part time work, I turned 18 years old and began a big girl job as secretary, accountant, and all around gofer for a plumbing and heating contractor.
In the year after VJ Day, life was slowly returning to normal and also changed forever. Building trades were booming, manufacturers regained their prewar work, and goods definitely became more available. Unions were strong, apprentices worked toward journeyman status, and I learned quickly about the world of construction.
The demand for materials such as brass and copper forced daily price changes. This often meant no firm contract, just time and material to be billed by items installed. I was known to type 30 page invoices monthly in quadruplicate. It challenged my typing skills. I loved knowing the politics and inside scoops of the trade.
I was finally becoming an independent girl (living at home), and earning a salary of $25 per week for 45 hours. First expense meant room and board to help out at home. The rest was mine for clothes, entertainment and other expenses. I tried saving some. This was a learning process.
The Greatest Generation came of age in wartime and now was ready to take charge. Most married and started families. The Baby Boomers quickly increased the population and joined the crowd.
Life was good.
Jane D. O'Donoghue is an area writer and native of the Hungry Hill section of Springfield.