3 BIG Questions: Mike Festa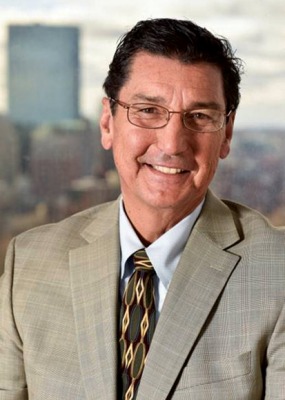 Avoiding scams this holiday season
By Debbie Gardner
debbieg@thereminder.com
As State Director for AARP Massachusetts for the past nine years, Mike Festa has had his finger on the pulse of the critical issues impacting elders in his state. When Prime reached out for insight into the types of fraud schemes that might be circulating this holiday season, Festa passed on the following advice to elders – and everyone:
Q: The coronavirus pandemic has already spawned a host of fraud schemes. What schemes are on the horizon for the holiday season?
"Here are the scams to watch for:
Online shopping – "The holiday season is upon us and we can expect a big uptick in online shopping as we continue dealing with the pandemic. Here are three tips to make sure the hot deal you're clicking on is really legitimate.
"First, be suspicious of any discounts larger than 55 percent off. Second, be on the lookout for irregular contact information, such as a Yahoo or Gmail address instead of a corporate retail account. Third, be wary of web addresses that are overly complex, don't include the corporate retail name or don't start with "https" -- they are all indicators that your data or your money may not be safe.
Gift Card Scams –" The popularity of gift cards makes them attractive targets for scammers. The criminals visit stores with gift card racks and surreptitiously record the PIN numbers from the backs of the cards. Once the cards are purchased and activated, the scammer drains the funds. AARP recommends carefully examining a gift card for signs of tampering prior to making the purchase. Even safer options are: buying the cards from stores that keep the rack behind their counter, or via online purchase directly from the retailer.
Package Delivery Scams – "Holiday packages will soon be arriving at our front doors, and that spells a golden (and easy) opportunity for "porch pirates" to grab them. If requesting a delivery signature is not an option, AARP advises that you explore options offered by shipping companies to pick up packages from a secure location. Or, direct the delivery company to place packages somewhere that makes them harder to see from the street.
"Be aware of email or texting scams related to package deliveries. An email or text that appears to be from a shipping company about a pending delivery may actually be a scammer's attempt to obtain sensitive payment information or to install malicious software on your device. One red flag is a generic "Dear Customer" salutation. Use your mouse to hover over the link you are instructed to click on to address the issue. If the web address does not look like it's taking you to the actual company's website, it's a scam.
Charitable Donation Scams – "During the holiday season, many of America's outstanding charities solicit donations to support their work. Unfortunately, scammers will try to get in on the action to line their own pockets.
"Before making a donation, experts recommend using charity-rating sites such as Give.org or CharityNavigator.org to make sure the solicitation is from a legitimate organization. You can also check on what percentage of collected donations actually support the charitable purpose."
Q: What steps can the consumer take to help avoid being a victim of a fraud scheme during the holidays?
"Shopping online is convenient, but using public Wi-Fi can be dangerous. Stick with your cell service, or use a Virtual Private Network or VPN for short. And always use a credit – not a debit– card, when making purchases. You're liable for up to $50 of fraudulent use, but your financial loss with a debit card could be much higher. Always make sure you double check online deals. If you see unbelievably good deals on social media, email, and digital ads, be wary. Scammers can steal your money and credit card number, or send you an inferior item."
Q: If a consumer finds him or herself a fraud victim, what steps should he or she take?
"The AARP Fraud Watch Network – www.aarp.org/fraudwatchnetwork – is a free resource for people of all ages. Consumers may sign up for "Watchdog Alert" emails about scams, or call a free helpline at 877-908-3360 to report scams and get help from trained volunteers. The website also provides information about fraud and scams, prevention tips from experts, and an interactive scam-tracking map.