3 BIG Questions: Carleen Eve Fischer Hoffman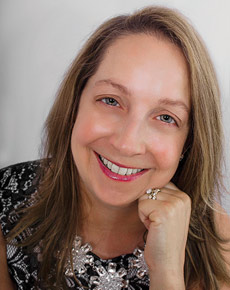 'Right sizing' your possessions
Renowned across Western Mass as "The Clutter Doctor," Carleen Eve Fischer Hoffman has built a thriving business helping people to organize, downsize and "right size" their spaces and belongings for more than 20 years.
Beyond her one-on-one work with clients, teaching her techniques in college classrooms, sharing them through articles published locally and nationally and demonstrating them as a regular on TV 22's "Mass Appeal" has helped make Hoffman and her business the area's go-to resource for all things organization.
When Prime decided to explore the concept of downsizing – or as she calls it 'right sizing' – we knew Hoffman was the person to turn to. Here's what she shared with us:
Q: Most people think about downsizing or "right sizing" possessions during a move. Are there other times when "right sizing" makes sense?
Most people think of "right-sizing" during a move because it's a big change in their life. But really, any time you have a big change is a good time. Some examples include: When you are young and going to college, when you're a little older and moving, getting married, birth of a child, when your kids move out, when your kids move back in (!), renovating your home, when your parents change their living situation, or someone passes away. Heck, even buying a new car can be a good time!"
Q: How should someone begin "right sizing" their possessions?
"When I work with my clients, I take them through a three-step process:
"First, I "examine" the space with my client and talk to them about their goal for their space. If they are undecided, then I help them create a plan that suits their needs.
"Next, I "diagnose" the space with my client. We start going though items to decide what should stay and what should go. The client makes all the decisions, but I help them get to one.
"Finally, I "prescribe". That means that I help the client create ways to store the remaining items so they are easy to find, easy to put back, and easy to manage.
"All this is typically easier if you have someone working with you who doesn't have any attachments to your possessions, like a professional organizer."
Q: What is the best way to deal with the items you have chosen to let go?
"This is a great question, I'm glad you asked! First, determine if anyone in your family or close friends may want the things you no longer need. If so, you know they are going to a good home. If that is not an option, I like to remind my clients that almost all items in the house can be donated or recycled in some way instead of just throwing items into the trash and garbage dumps. There are plenty of non-profit organizations, daycare centers, senior centers, hospitals, animal shelters, veterans' groups, used book stores, electronic stores, etc. that would be thrilled to receive your donations. I hope that readers will be good to our environment and take the time to search for these places. Again, a professional organizer can help you with this too.
"The important thing is to get started as the sooner you start, the sooner you can enjoy your newly right-sized life!"